How do you heal yourself when your body and mind are surrounded by tired and restless emotions?
I tried to fill myself with a different way of life, turned around from the busy urban life, went to camping in a natural style, and explored a light outdoor way of life.

For people who love outdoor sports and keep walking, maybe the slow life of trekking in the mountains is the complete ritual sense of self-care. Fill the backpack with the expectation of exploration and set off to the mountains, forests and fields, so that the body, mind and skin can be refreshed. Immerse yourself in the botanical scent of nature.

Plants will grow vigorously when they see the sun, and the skin will be rejuvenated by the power of plant extracts. Long-term outdoor camping is indispensable to replenish energy for the skin.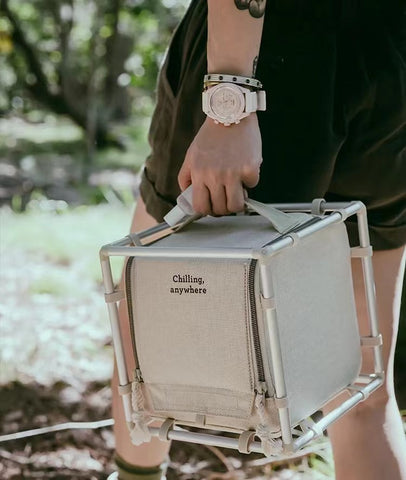 primera X Helinox Outdoor Grooming Box:
One-stop solutions to outdoor sun protection, hydration, soothing, cleaning and other problems, high-efficiency sun protection, strong waterproof and sweat-proof outdoor sunscreen, soothing essence spray to relax the skin anytime, anywhere, soothing gel for deep moisturizing and strengthening skin defense cream etc. "In the outdoors with changing climates, it provides multiple protections for the skin, allowing campers to enjoy the chilling moment of camping without losing the sense of delicacy and ritual in the natural environment.
Feel true emotional pampering in nature, like skin care